"Who Wants To Be Debt Free, Have Peak Experiences, And Be Financially Independent?"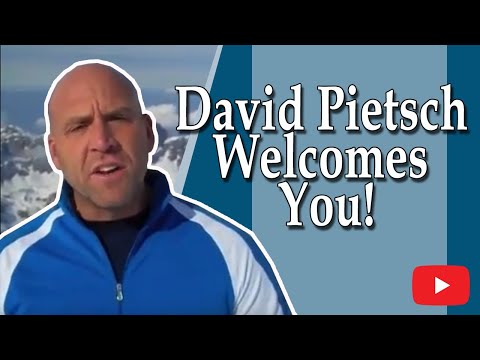 Hey, my name is David Pietsch and you probably found this website online or maybe I told you to come here or a friend told you to come here and read my story so you could learn more about me and how I am helping people, build a sizable residual income while working from home part-time with your own business.
I have been a chiropractor in Minnesota for 10 years and had always been looking for a way to earn extra money and I came across a travel club called Worldventures which offers its members over 400 vacations a year all over the world at amazing prices simply because they buy in bulk. I started telling my friends about the travel club and started taking some of the vacations they offered and realized that this is amazing and what I'd been looking for my entire life.  If your the kind of person that really would like to take control of your financial future, to get off the hamster wheel you might be on, to get released from the bondage of debt, and  travel the world with a bunch of your friends. Then this program is probably what you've been looking for.
If you want to see how this program can work for you, start by watching the "recorded presentation" in the top left hand corner of this website. It takes about 27 minutes to watch. Then just click on some of my "photo gallery" to see what some of these vacations look like. If you would like to learn more feel free to contact me at :
Davidpietsch@comcast.net and I can really show you how this can all come together for you.
Take a good look at what we are doing…it can change your life.
Rock n Roll,
David Pietsch